Ultrasonic cavitation is a non-invasive liposuction alternative that uses ultrasonic waves that separate fat cells for removal from the body. The treatment was first introduced in Milan, Italy in 2005, and gained much popularity in Europe. Today, it's gaining steam in the U.S. and Canada for reducing your inches in the waist, upper arm, thighs, hips, chin, back, and belly.
During a series of ultrasound cavitation treatments, fat is turned into free fatty acids, which are easier for the body to get rid of through your lymphatic system.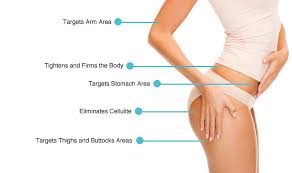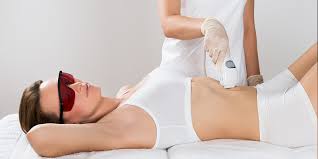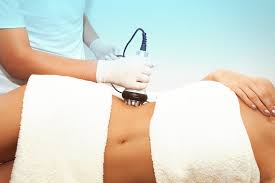 There's virtually no downtime or no pain associated with the treatment. Some patients even report that the treatment is relatively relaxing, and that they felt like they could read a book or nap during treatment.
For the best results, most patients require between ten and 12 treatments, but you'll see up to one to 2 inches (5 cm) of circumference reduction within five treatments. Each treatment session lasts for around 30 to 50 minutes. To get the most out of your treatments, we recommend drinking water, maintaining a healthy diet, and exercising regularly in-between sessions.